About - Moshe Bar Shilton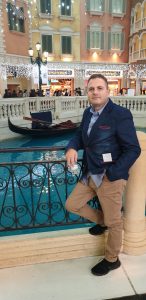 Moshe Bar Shilton is married to Gili, a father of three sons and lives in Savyon Israel.
Moshe Bar Shilton is an experienced lawyer, entrepreneur and businessman who mainly deals with real estate in Israel as well as in Austria and Germany.
In addition to his business activities in the field of real estate, Bar Shilton deals with other areas: the "Sports World" company owns and operates in the import and marketing of fitness equipment for parks and gyms in Israel. In addition, Classica International Express Ltd. operates in the marketing of duty-free products – cosmetics, toiletries, alcoholic beverages and tobacco. 
Moshe Bar Shilton also has additional activities in the fields of trade and services.
Biography
Moshe Bar Shilton studied law and graduated in 1996. Moshe Bar Shilton began his legal practice in 1996 with Adv. Zion Samucha, who specializes in family law.
After being certified as a lawyer by the Bar Association in 1997, Moshe Bar Shilton opened an independent law firm. His main legal practice was in the field of family law, as well as in real estate law and commercial law.
Simultaneously with his work as an attorney, Moshe Bar Shilton began business activity. In the late 2000s, Moshe Bar Shilton began investing in real estate. Initially as a private investor in small projects, and over time the volume of investments increased, to the point of initiating and establishing projects of a significant size. 
In Israel, most of Moshe Bar Shilton's real estate activity is carried out under the holding company Napoloni Ltd. The company is involved in initiating construction projects throughout Israel, urban renewal, and in the past also in organizing and management of real estate purchasers groups.
In 2008, Moshe Bar Shilton was involved in the initiation establishment of a project at 59 Allenby Street in Tel Aviv, combined with a purchasers group. 
In 2010, Bar Shilton was a partner in a transaction in which land was purchased from the Tshuva Group for the construction of the Dead Sea Mall in the Ein Bokek complex.
In recent years, Napoloni Ltd. has been involved in initiating and promoting many projects in the field of urban renewal, including in Bat Yam, Jaffa, Tel Aviv, Rishon LeZion and Herzliya. 
Napoloni has joint ventures with "Mercaz Ha'ir" Real Estate Ltd. and Mei Even Ltd. 
In addition to the real estate business activity in Israel, Bar Shilton invests in real estate abroad. 
Moshe Bar Shilton invested together with other investors in German properties and in particular in Berlin.